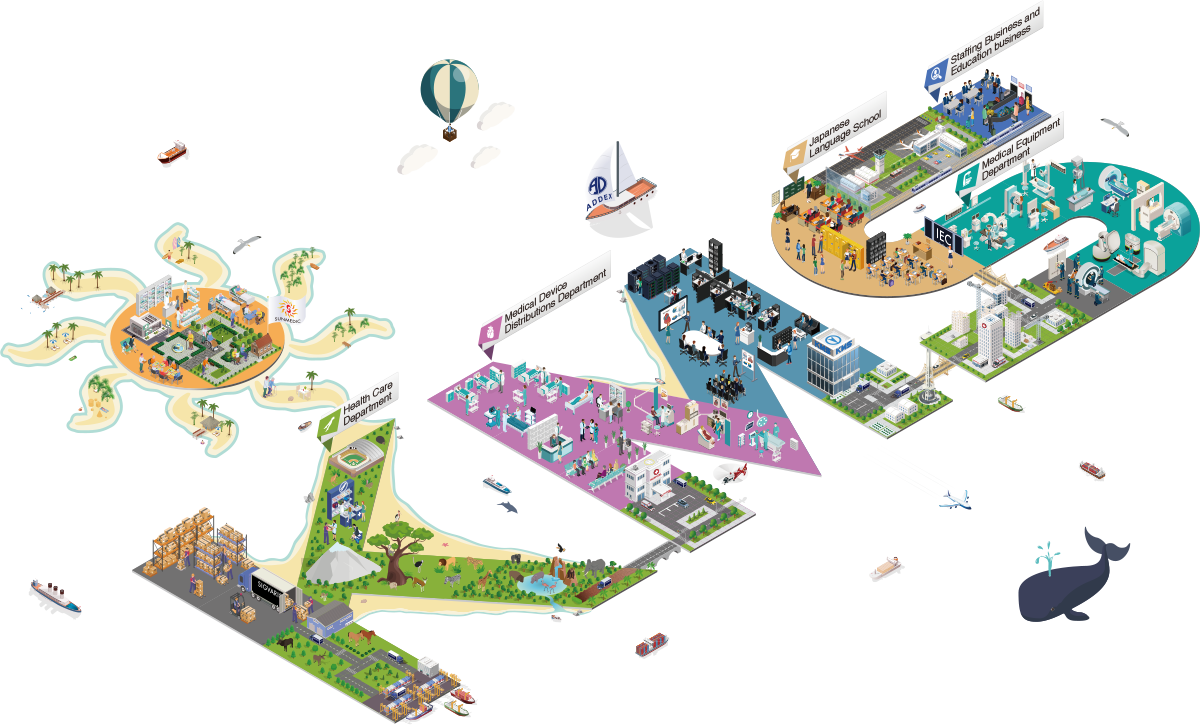 Overview of Group companies
Three main islands shaped in K, M and S ,each represents divisions of our company.
K for Kyushu, which is one of the four main Islands of Japan located in the west where our head office is situated. M for Medical, which is the core field of our business and S is for Service, together, making it Kyushu Medical Service Co.,Ltd.
Island K is for Health Care Department. It is a relatively newly formed department whose prime task is to cultivate new business areas mainly through importing medical devices from all over the world.
Island M is for Head Office and Medical Device Distributions Department. This Department is the very starting point of our company, and is responsible for delivering most advanced cardiovascular and other devices.
Island S represents two departments, one is Medical Equipment Department who is dealing with cancer diagnostic and treatment devices, and the other is Staffing and Education Department.
Both of them deal with Japan's most urgent issues, namely, cancer and shortages of workforce in the face of declining and aging population.
Island shaped in sunshine represents the group company called Sunmedics which is named after Sunshine.
They are engaged in running pharmaceutical chains and nursing homes.
Lastly but not the least, our group's holding company called Addex is shown as a yacht , sailing freely around islands.
As a holding company, they are dealing with issues arising in each company and trying to solve them from group's perspectives.
We are a group of companies performing in order to contribute to the welfare of the people, with each member of us highly motivated, cheerful in mind, to become such a group, precious and indispensable though small in size.
Concept
KMSのコンセプト
Precious and indispensable, though small in size. That is how we would like to be.
We know the joy of challenge. Only by making challenges in uncharted area, you will be awarded with real happiness you are looking for. So we are thrilled to go ahead with challenges.
We regard ourselves we are strong at forming and creating new business opportunity out of not yet well organized business environment.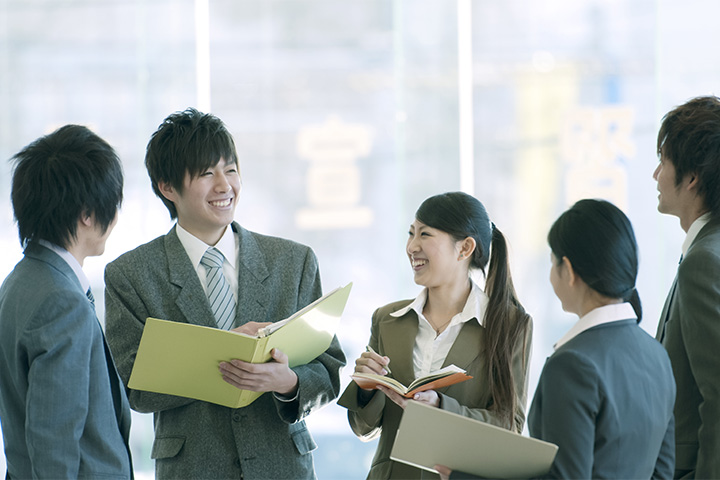 Business means Busyness. This is our concept.
In the midst of drastic change in business environment, it is the key to sense the opportunity and create the business out of it.
We are open to new ideas and new proposals. We put great value in such a circumstances where people with new idea and new proposal come to us in pursuit of creating new opportunities. So keeping the business busy all the time is our concept.
We believe bright future should be born, set in, and firmly stay with us through the effort of every member, cooperating with each other, and making many challenges, until the result finally bear fruit.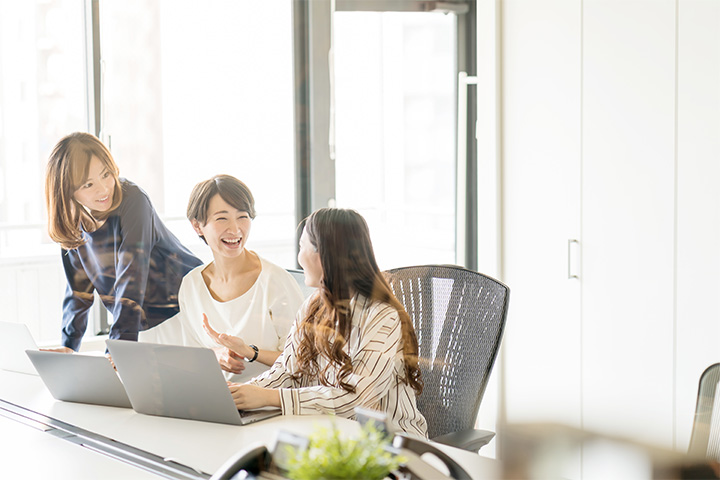 Medical Device Distributions Department
KMSの事業部紹介
KMS Group Companies
KMSグループ会社紹介